NathanLerner Florida has more new COVID-19 cases than all of Europe.
RT @NC_Governor: Right now, the data is showing that we need to hit the pause button on reopening. But if we all work together and wear fac…
The US has fewer people than Europe, but we have six times the daily COVID cases.

"It really does feel like the U.… https://t.co/poYbzo5u4o
Every Single Time the US tries to help out normal people, the help gets funneled through banks or employers or ETFs… https://t.co/2ee6buRcbV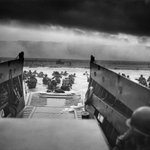 mattduss June 6, 1944. Largest ANTIFA operation in history. pic.twitter.com/TlpfsySKwr
thejoelstein As the world embraces authoritarian personality cults, one of the greatest strengths of @JoeBiden is that no one is excited about him.
I have no idea what planted this idea in my head back in 2018 — maybe a fever dream or an Onion article I believed… https://t.co/etKleX0ryR
I should not have to check the news every morning to make sure my country is still intact. Sigh, 2020.