NathanLerner Florida has more new COVID-19 cases than all of Europe.
The US has fewer people than Europe, but we have six times the daily COVID cases.

"It really does feel like the U…twitter.com/i/web/status/1…4o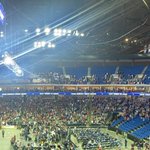 ddale8 Here's a panorama taken by CNN's @DJJudd as Trump took the stage. pic.twitter.com/o3TU5JsMQV
Every Single Time the US tries to help out normal people, the help gets funneled through banks or employers or ETFs..twitter.com/i/web/status/1…bV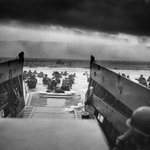 mattduss June 6, 1944. Largest ANTIFA operation in history. pic.twitter.com/TlpfsySKwr
thejoelstein As the world embraces authoritarian personality cults, one of the greatest strengths of @JoeBiden is that no one is excited about him.
I have no idea what planted this idea in my head back in 2018 — maybe a fever dream or an Onion article I believed..twitter.com/i/web/status/1…yR
I should not have to check the news every morning to make sure my country is still intact. Sigh, 2020.